Rapp as an employer
We offer exemplary working conditions and set great store by a balanced relationship between entrepreneurial demands and the needs and wants of our employees.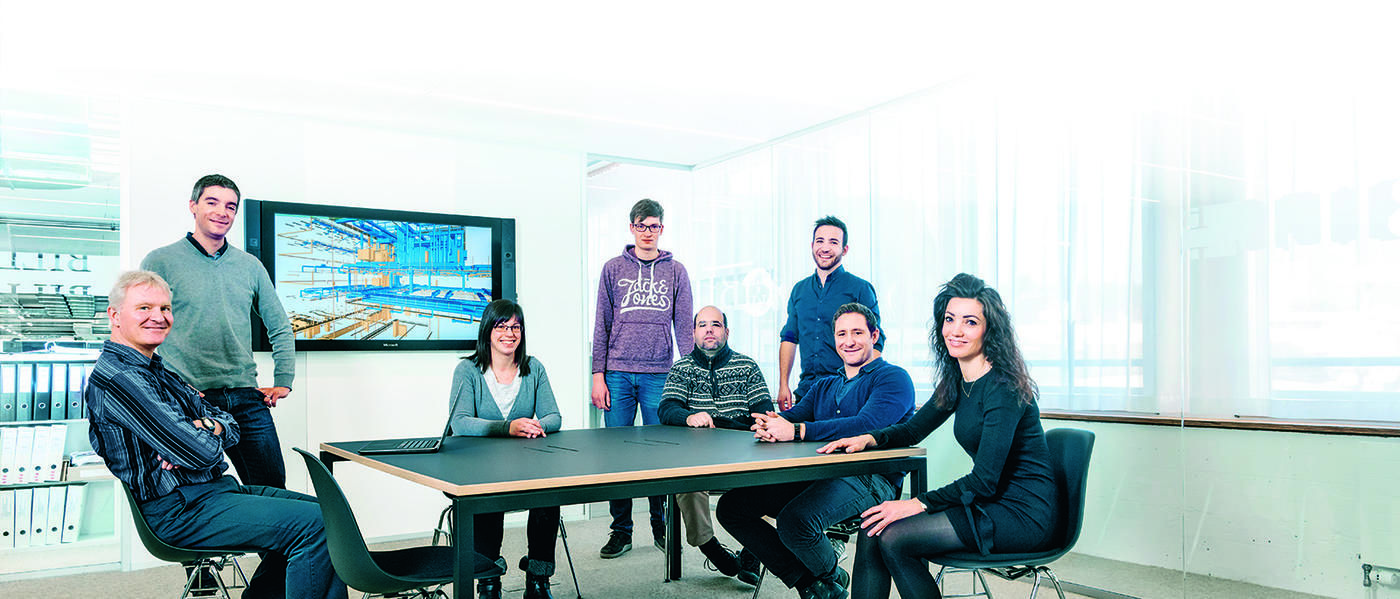 Important to us

There are many opportunities to progress in our company thanks to its broad thematic base and structure. We promote the compatibility of work, family and free time by offering flexible workloads. Around 30% of our employees have part-time employment contracts.

Increasing customer demands, digitisation and new trends call for different employee profiles, new personal skills and new methods of personal development. We set great store by further professional education and in particular by personal development.

Learning from Rapp for Rapp

Learning takes place every day at Rapp – in practice – in projects – with our customers

Practice-based learning experiences are retained best

External input is good – internal input is better. It is more credible, transports the unique Rapp culture and animates those who have the knowledge to share their experiences with others

Role models never finish learning; they stand up to their mistakes and actively share their knowledge: that is why management plays a key role in the transfer of knowledge at Rapp

«I cannot imagine working anywhere else as Rapp gives me the support I need to balance family and work. That is not the case everywhere.»

We lead by example

Values are the foundations of responsible leadership. A strong leader represents strong values and exemplifies them to his employees. That is why our executives live by these principles:

My leadership is based on partnership

I encourage cooperation within the team and beyond departmental and corporate boundaries. I encourage mutual exchange and provide transparent information. I support proactive thinking and networking. I point out correlations.

I encourage and request

I awaken the interest of employees and boldly face changes together with them. I see change as an opportunity and drive it forward. I support and encourage employees to engage in continuous personal and professional development to stay at the cutting edge of development. I awaken their passion and enable them to deliver excellent work results.

I transfer responsibility

I transfer competencies and responsibility to employees. I set challenging goals and grant room to manoeuvre. I delegate cleanly and clearly and allow for mistakes.

My behaviour is appreciative and fair

I give honest and appreciative feedback. I communicate openly, fairly, regularly and in good time. I address unpleasant issues and handle conflict constructively. I stick to promises and keep my word. I am a role model and live by that role.

What else defines who we are

Rapp Group employees benefit from a number of attractive offers and benefits.

We have a well-developed and modern office infrastructure. Our offices are conveniently situated at easy to reach, central locations.


 
We enable our employees to share in our success.
 
We promote public transport in the form of an eco-bonus.
 
We provide good and inexpensive catering options.
 
We work on a wide range of highly interesting technical projects.
 
We promote further education in the form of internal and external programmes.
 
We promote the compatibility of profession and family.
 
We organise regular events for our employees.

 

«My workplace in the open-space office at the transit warehouse promotes direct contact and makes it easier to work as a team.»
Interested?
We offer our employees an environment that encourages them to be both creative and innovative. Plan your career or career start with us!
Questions?
We will be pleased to answer your questions about Rapp as an employer. Please contact our personnel department:
Priska Albiez