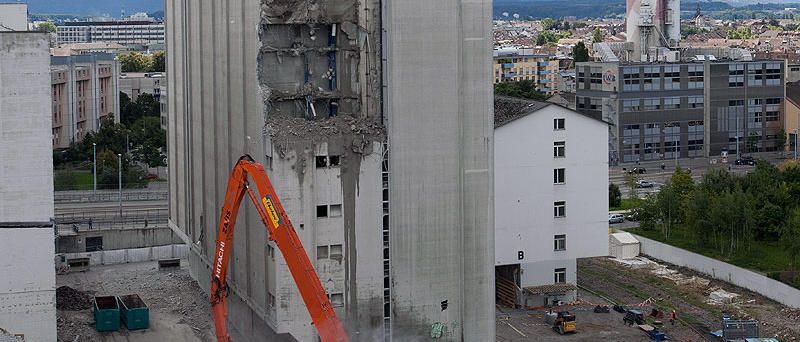 Deconstruction
Industrial building conversion and urban living space compaction each have their own specific requirements and demand an economic and environmentally friendly approach to implementation. 
Rückbauten erfolgen in der Regel im direkten Zusammenhang mit neuen Nutzungsanforderungen. Die fachgerechte Entkernung von Gebäudeschadstoffen sowie Entsorgung von belastetem Bodenmaterial sind in der Planungsphase bereits zu identifizieren. Durch eine effiziente Abstimmung der Schnittstellen mit dem Neubauvorhaben können die Baukosten optimiert werden.
Wir verfügen über die erforderliche Kompetenz für eine termingerechte und wirtschaftliche Planung und Ausführung.