Promoting the next generation
In dialogue with budding engineers
Rapp supports the professional integration of young people, presents itself as a potential employer at industry events and supports the Building Award.
Jobfactory
Jobfactory, located in the Dreispitz quarter in Basel, enhances opportunities. It supports young people in difficult circumstances and assists in their integration into the labour market. It aims to bring positive impacts to as many young lives as possible. Jobfactory vocational internships teach engagement, commitment, reliability, and resilience. Jobfactory internships allow interns to experience agency, awareness, and hope at their workplaces, even during challenging times!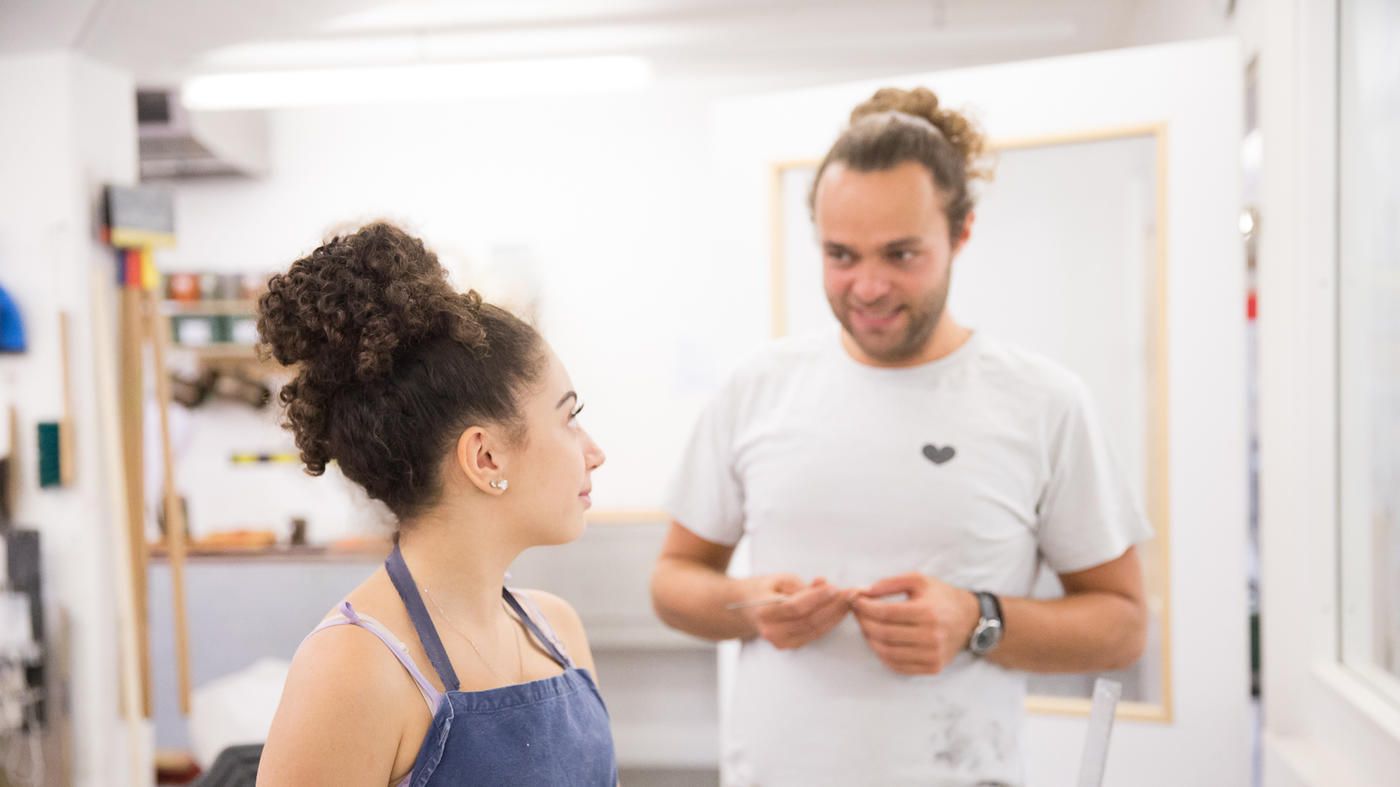 Stiftung FHNW
The Stiftung FHNW supports the University of Applied Sciences Northwestern Switzerland (FHNW) in meeting its social, cultural and scientific responsibilities. It promotes innovative, outstanding and creative projects and activities in teaching and applied research. We are a sponsor of the foundation.
In dialogue with budding engineers
Every year in April, a contact convention for current and former students of Construction Engineering Sciences, Environmental Engineering Sciences, Geomatics & Planning and Spatial Development & Infrastructure Systems takes place at Zurich University's Hönggerberg campus.
In 2019 at the tunBasel, a special show that takes place every two years within the scope of the MUBA exhibition in Basel, reputable institutions displayed 43 exciting and challenging experiments intended to amaze children as of the first school year and to encourage their interest in research and discovery. A team from Rapp joined forces with other planning agencies to inspire an enthusiasm for technology in youngsters. One of the tasks they faced was to build a stable bridge out of three A4 sheets of paper and glue.
These events are not only a platform to present oneself as a potential employer and to engage with budding engineers, they also represent an important opportunity to draw attention to the appeal of professions in engineering and thus to counteract the lack of specialists.
Award for construction engineers
Launched in 2015, the Building Award is aimed at enhancing the image of engineering professions in construction. The specific objective is to draw the attention of potential engineers to various professions in the sector. The Rapp Group supports the bi-annual presentation of the award as a sponsor.
The Building Award focuses on engineering services and offers companies, institutions and engineers an opportunity to submit their projects for evaluation and recognition by a jury of renowned experts. They can choose from seven competition categories, all of which are open to enterprises of any size.
The next Building Award will take place in 2023.
For more information visit: www.building-award.ch