Laser scanning
3D laser scanning is ideal for baseline surveys involving maximum information densities and short operating times. The scan data allows for extensive assessments with any desired level of detail.
The field of application is virtually limitless. Everything is possible – from the mapping of structures and deformations, road and tunnel profiles to production plants and topographic surveying.
Object surfaces are scanned with maximum precision. Even raw data serves to maintain inventory and evidence and can be vectorised at any time if necessary.
The point clouds can be used to create true-to-scale photorealistic views. Deformations can be shown through colour-coded representations according to deviation size.
Our services
Point cloud acquisition and recording
Point cloud adjustment
Assessment in BIM (Revit) and CAD (Scan2BIM)
Creation of as-built models
Assessment of uneven areas
Computation of spatial areas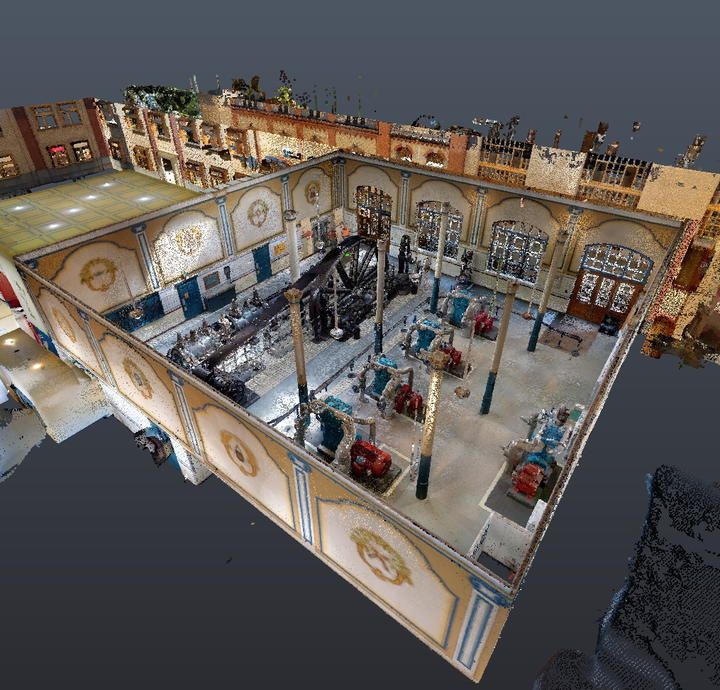 Point clouds
A point cloud is an exact image of a surface created with millions of individual 3D points. From this, sections can be created as needed, and distances, areas or volumes can be measured.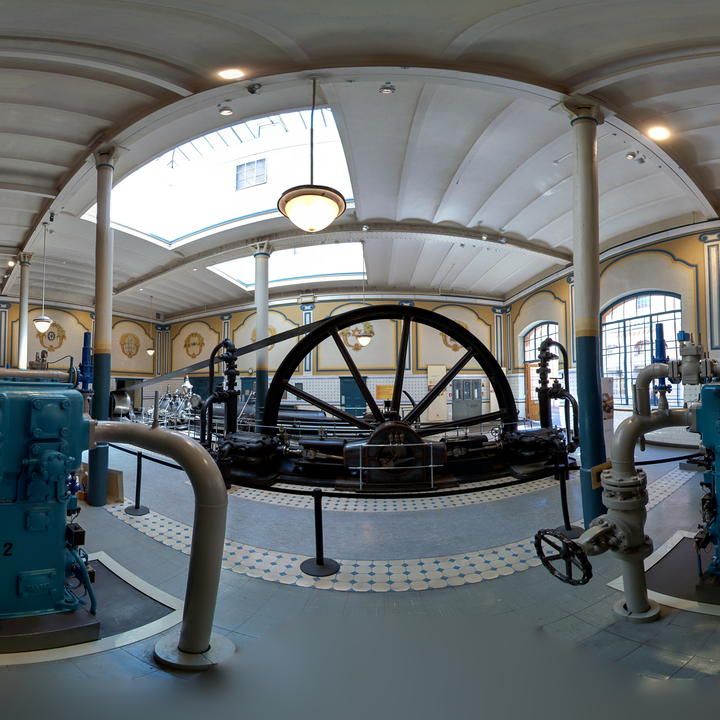 360° panoramic photos
The laser scanner automatically captures 360° panoramic photos. These enable virtual "walk-throughs" of areas or buildings.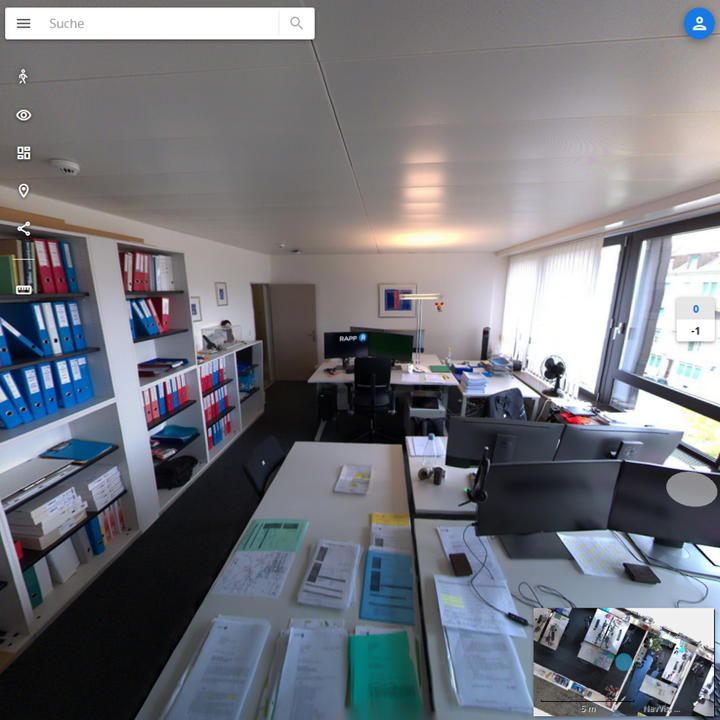 Online viewer
If desired, panoramic photos and point clouds can be made available in an online viewer as required. In the viewer, you can measure distances and download sections from the point cloud.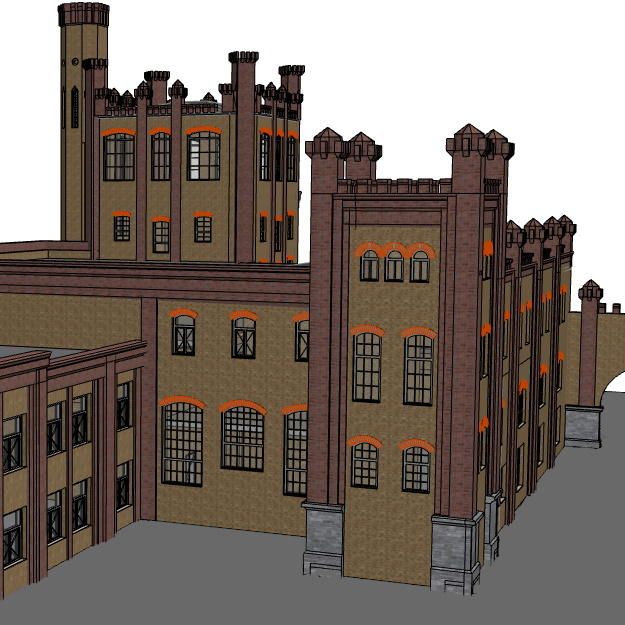 BIM-capable 3D building model
A BIM-capable 3D building model can be created from the point cloud (Scan2BIM). We use Revit as well as ArchiCAD for the evaluation and are guided by your requirements regarding detailing (LOG, LOI, LOA).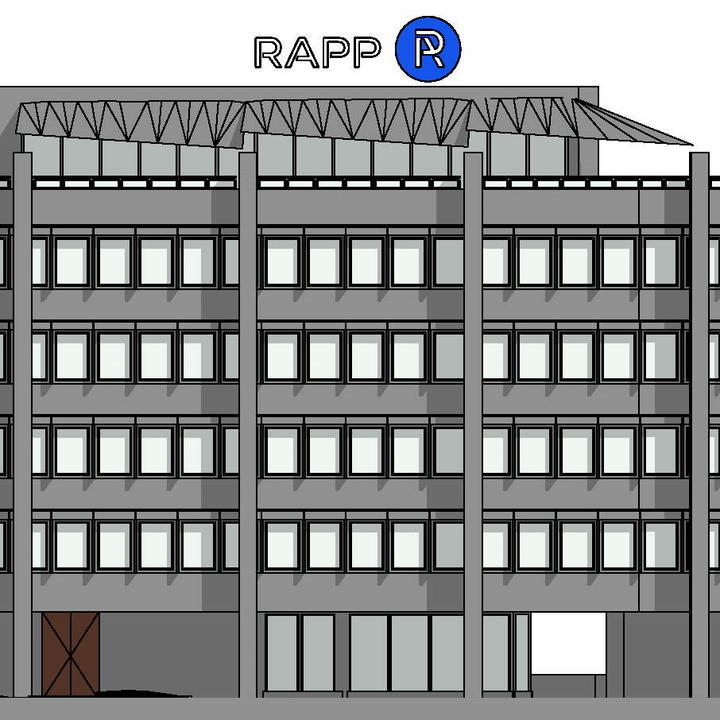 Floor plans, sections, views
Floor plans, sections and views can be created as needed from the building model and exported to AutoCAD DWG, for example.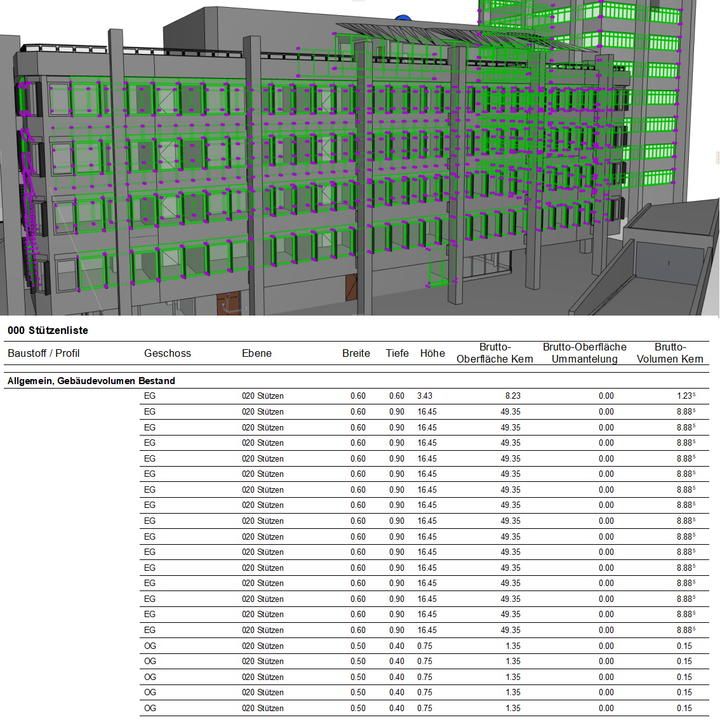 Collision checks, mass extracts, as-built models
The building model can then be used for collision checks, mass extracts, as a basis for the digital twin or for facility management (BIM2FM). An as-built comparison can also be created by comparing this model with a building model produced during the planning stage. This can show the extent to which planning corresponds to the built reality.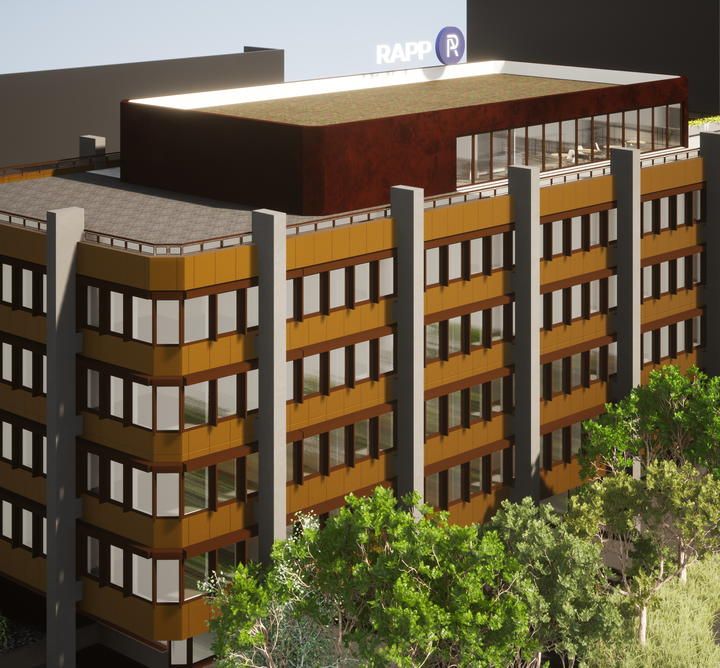 Visualisations
The model can be used to create renderings for visualisations, as well as in combination with new construction projects, for example.

The diagram above shows the process from recording to visualisation. First, the building is scanned with our laser scanners and multicopters. A point cloud is then modelled according to your requirements in terms of detail and accuracy. A digital image of the building is created, from which floor plans, sections and views can be derived as needed. If required, the building model can also be used for visualisations.
Our equipment
No matter what the job, we have the necessary equipment.

From left to right:
Terrestrial scanner: when maximum precision is required with minimal noise.

Mobile laser scanner: maximum precision at unbeatable speeds. Records up to 1,000 m2 per hour.

Multicopter: Our multicopter allows us to capture roofscapes or terrain and combine the results with the scanners.

Data privacy
Operational processes and employees are very often visible in the laser scanning data. This information is usually subject to strict data privacy policies which we take very seriously. All data is therefore analysed on our own servers (no cloud computing) by our own trained staff (no transfer of data to external service providers). Together with you, we develop order-specific solutions. This can include, for example, using pixelation to obscure panoramic images and employee information.